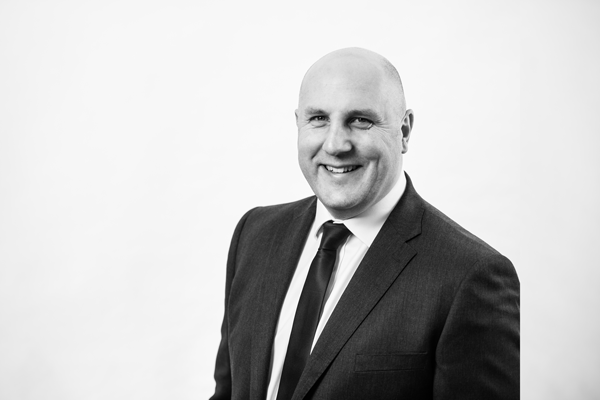 Contact Info
Address:
Unit 4, Terrace Level, St Peter's Wharf, Newcastle upon Tyne, NE6 1TZ
Steven Knight BSc (Hons) MRICS
Director
After four years as Head of Building Services at Cell:cm, in early 2020, Steven was promoted to the position of Director. During his time at Cell:cm he has developed and established the Building Services Department, which generally oversees and manages elements concerning the more physical side of telecoms and property. Steven trained as a building surveyor, but already had a background in radio and communications before studying for his Batchelors degree. He qualified as a Chartered Surveyor in 2010, and worked in commercial property before initially providing consultancy services to Cell;cm, which eventually led to a permanent role.
Steven is responsible for Cell:cm's Health and Safety compliance, staff training and the management of associated procurement information. He ensures that all staff are well trained and kept up to date on legislative health and safety matters via appropriate continual professional development. This is particularly relevant on matters concerning EMF (Electromagnetic Fields) and working on high risk sites with transmitting equipment.
In his early career, Steven was in the Armed Forces, where he specialised in radio communications with an aviation capacity. After leaving the Army in 2000, he took a role as an Optical Network Planner for Marconi, planning second generation photonics equipment into BT's network. Steven wanted to get back into mobile communications and took a role as an Acquisitions Surveyor, working on Hutchison 3g and Vodafone rollout projects during the early 2000's. It was during this time that he decided to re-train to become a Chartered Surveyor, choosing his pathway as a building surveyor, a profession which he has become passionate about.
Since retraining, he has worked in some well-established commercial property firms such as Lambert Smith Hampton and Storeys SSP. At such companies, he developed a solid platform in commercial property and construction. His strong blend of experience has him ideally placed to assist and advise Cell:cm's clients in an evolving industry, which needs to keep pace with all forms of health and safety and commercial property legislation.
In his personal life, Steven enjoys spending time in the countryside and being with his young family. He has been a league cricketer for many years, but is now content to hang up the spikes and assist with coaching of his sons' U11's team.