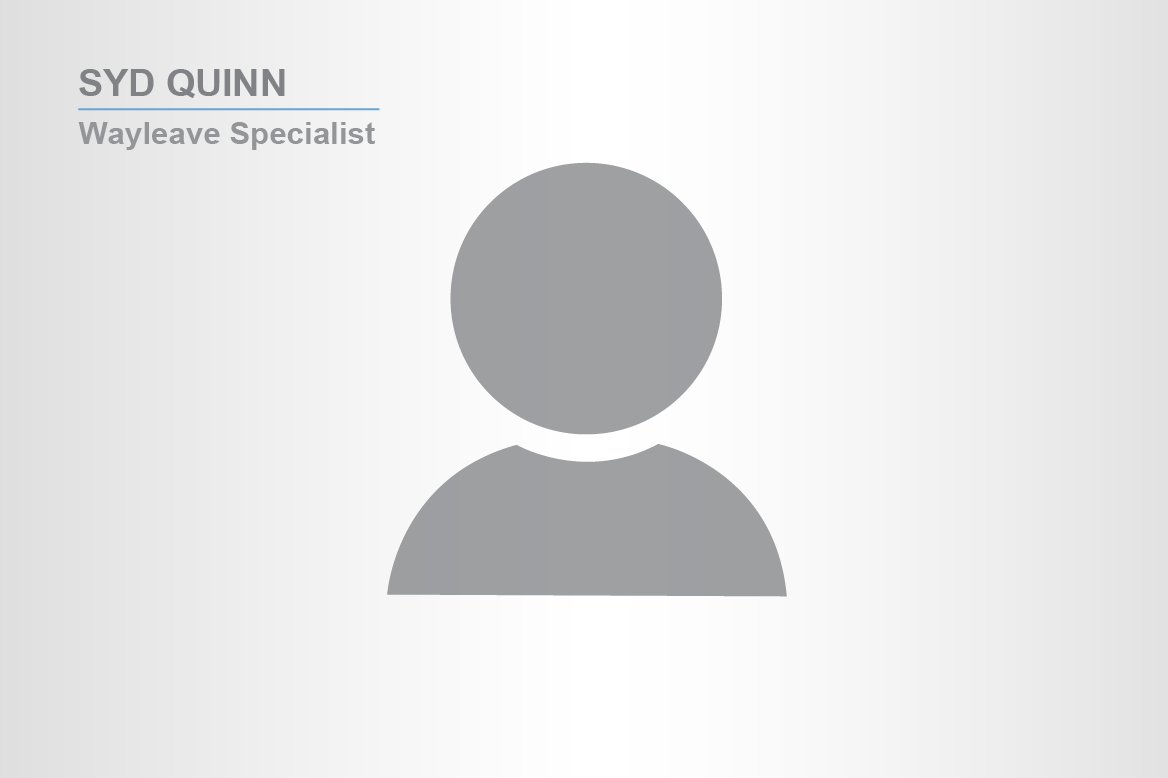 Contact Info
Address:
Office 216-218, The Wright Business Centre, 1 Lonmay Rd, Glasgow G33 4EL
Syd Quinn
Wayleave Specialist
Syd is our Wayleave Specialist, based in Cell:cm's Glasgow Office. He joined the team in June 2020 and has extensive experience in dealing with wayleave matters and the telecommunications Code, having previously spent several years working as a Wayleave Officer for major Telecoms and Mobile Network Operators.
In his spare time, Syd enjoys the occasional round of golf and looking after his granddaughter.