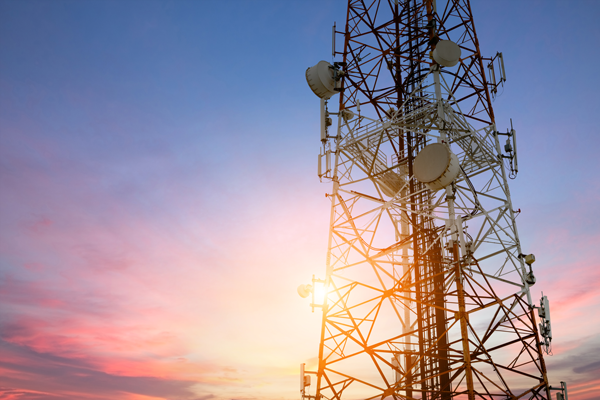 Maintaining Access to Telecoms Sites During Covid-19
As the network operators endeavour to keep the nation connected during lockdown, Cell:cm continues to work with site providers to assist key workers in achieving access to sites where possible. Throughout the pandemic, Cell:cm has remained fully operational, maintaining access to approximately 4000 mobile network base stations across the UK.
Upholding safe working practices, whilst maintaining consideration of the general public and key workers remains the focus of the access team at Cell:cm. This includes working with contractors and site providers to mitigate the risks associated with a transient workforce and the lack of welfare facilitates available to key workers. The access team also face challenges in protecting the interests of clients who had been required to shield during lockdown, as well as coordinating access to high-risk sites, such as high-rise residential blocks.
As part of Cell:cm's thorough vetting process, applicants requesting access are required to provide detailed risk assessments and method statements, highlighting the control measures they would implement to comply with government guidance and prevent the transmission of the virus. All access requests are vetted in order to protect the interests of Cell:cm's clients, ensuring planned works are permitted in accordance with the associated agreement and that all attending personnel hold the appropriate competence.
Cell:cm continues to monitor the national position, aligning its processes with government guidance and advice from the Health & Safety Executive. For example, as training centres remained closed, Cell:cm followed guidance from the HSE, extending the validity of first-aid training certificates which expired during lockdown – enabling key workers to carry on performing their duties.
Further information regarding the HSE's advice on working safely during the Coronavirus pandemic can be found at https://www.hse.gov.uk/coronavirus/regulating-health-and-safety/index.htm
Despite the challenges presented by the Coronavirus outbreak, the access team at Cell:cm continuously strives to improve upon the professional service it delivers to its commercial property and public body clients throughout the UK, most recently launching a new access portal for the mobile operators to utilise. More details on the new portal to follow.
---
For more information on this matter or if Cell:cm may assist in relation to your site, please contact us.
---